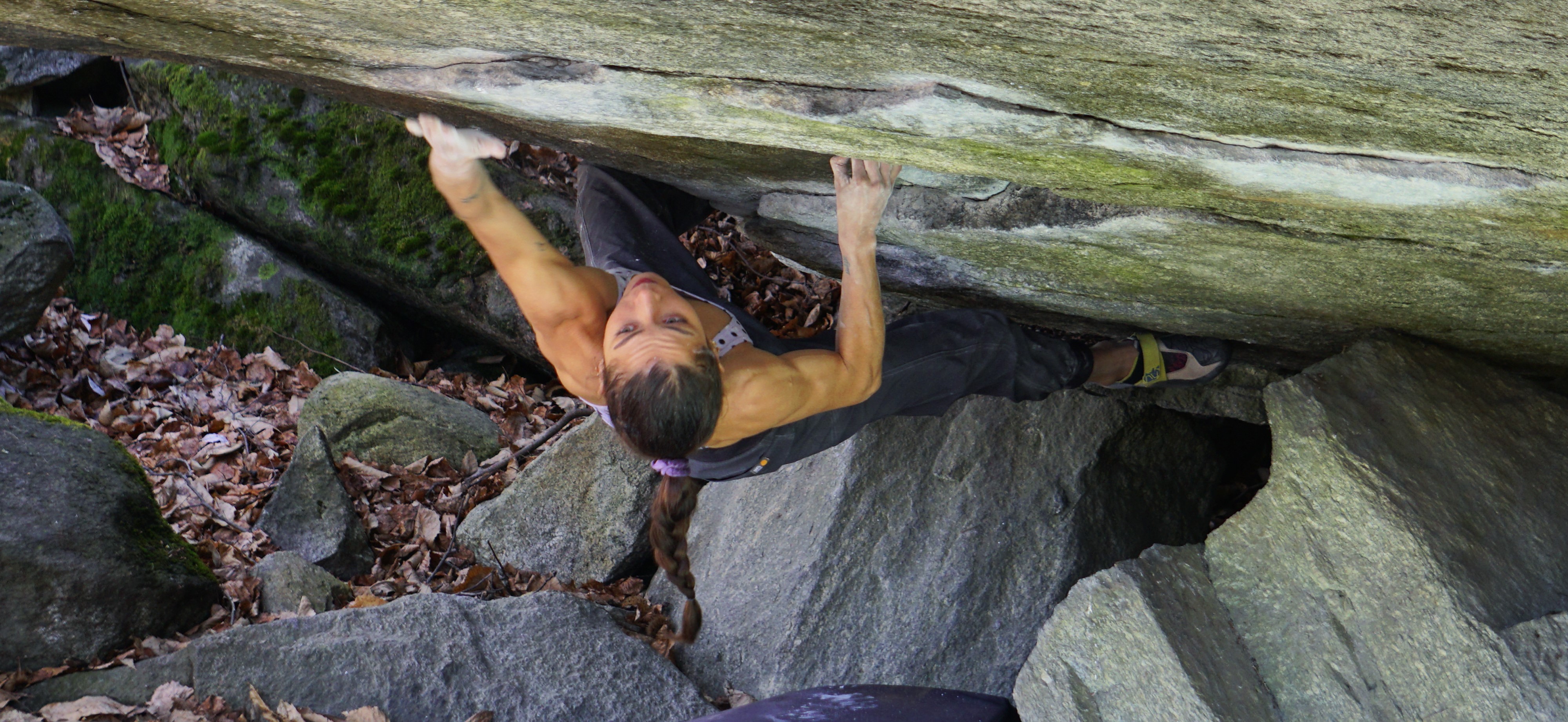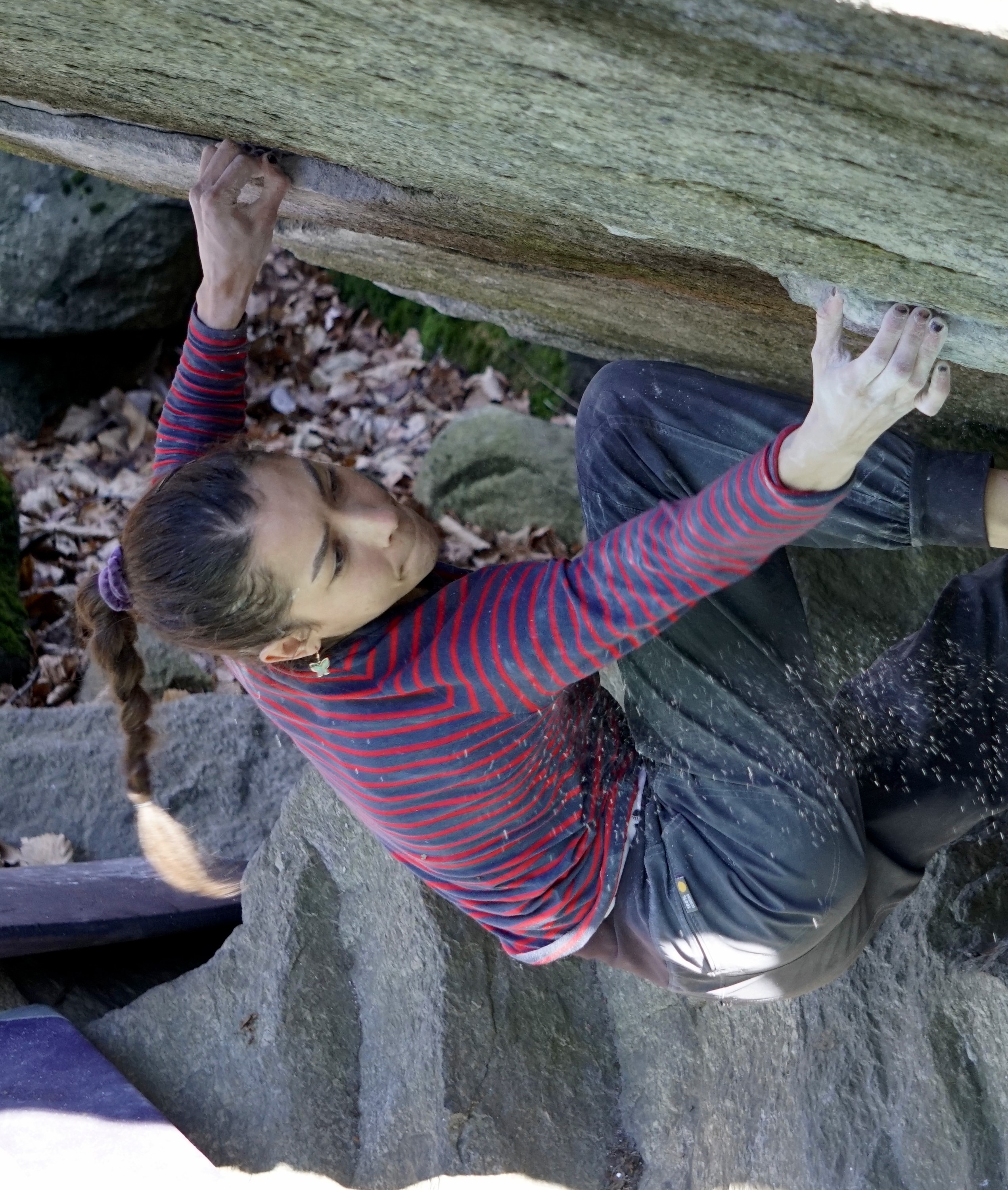 Black Mountain, Joshua Tree, Palm Springs Tramway…. But I typically make the drive to Bishop instead
Favourite Climbing Destination
Squamish, Ticino, and the Buttermilks! (I can't pick just one!)
Getting the FA of 'Phantom Ants' in Black Mountain with the help and support of my friends!
Favourite Moon Climbing Product
Aside from the Moonboard, the Moon Bouldering Bag and the Warrior Crash pad! I also love the Samurai pant!
Favourite MoonBoard Problem
(If you climb on a MB): 'Piccole Right'
What Is It About Climbing You Love
Getting to explore places I wouldn't have otherwise known of and the generally overwhelmingly supportive community
Midnight lightning', my FA of 'Phantom Ants,' 'A Maze of Death', 'Lethal Design', 'Kill Onsite'
When Not Climbing You Like to
Cook, read, and play with my dog, Mishka!