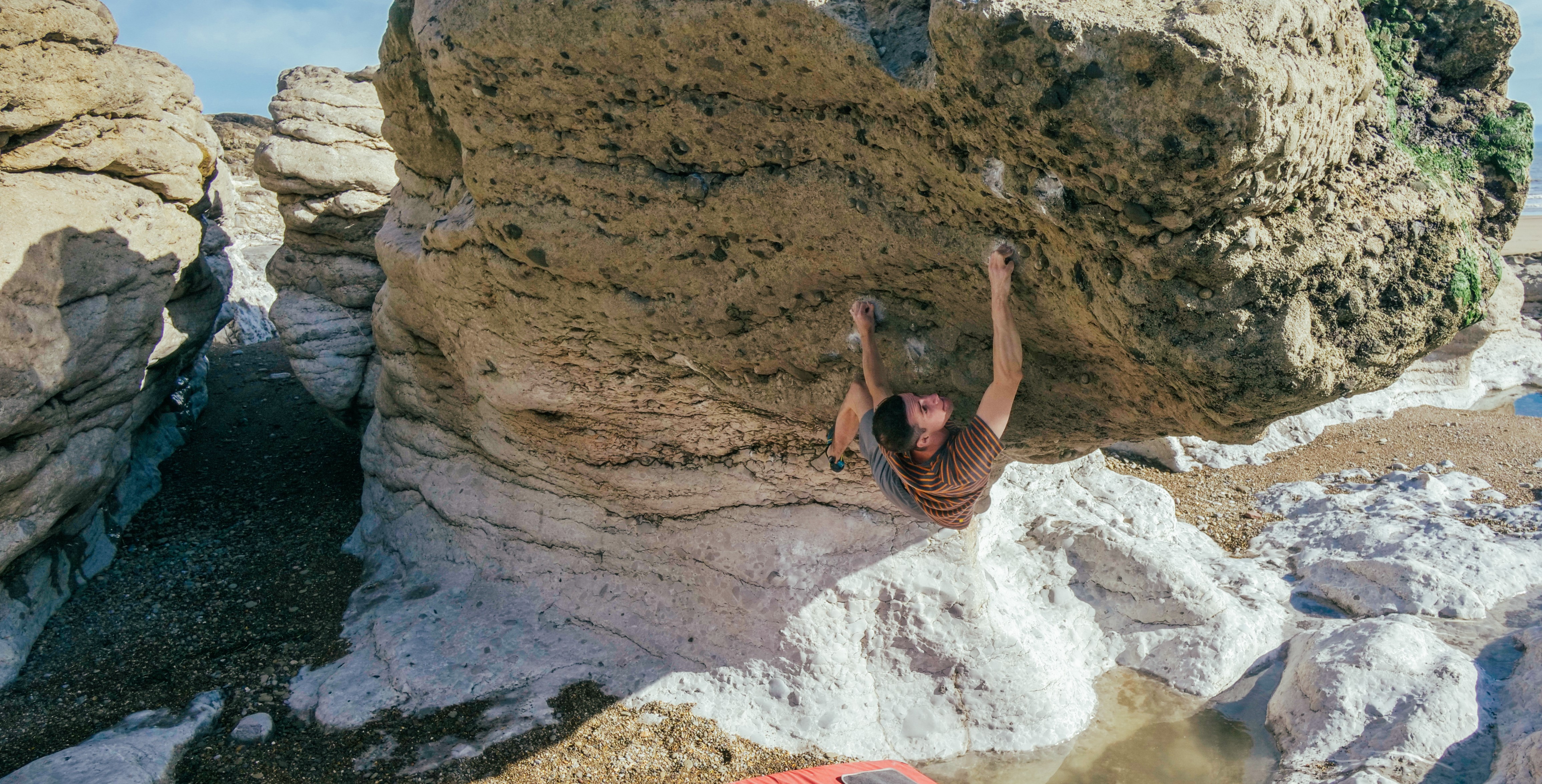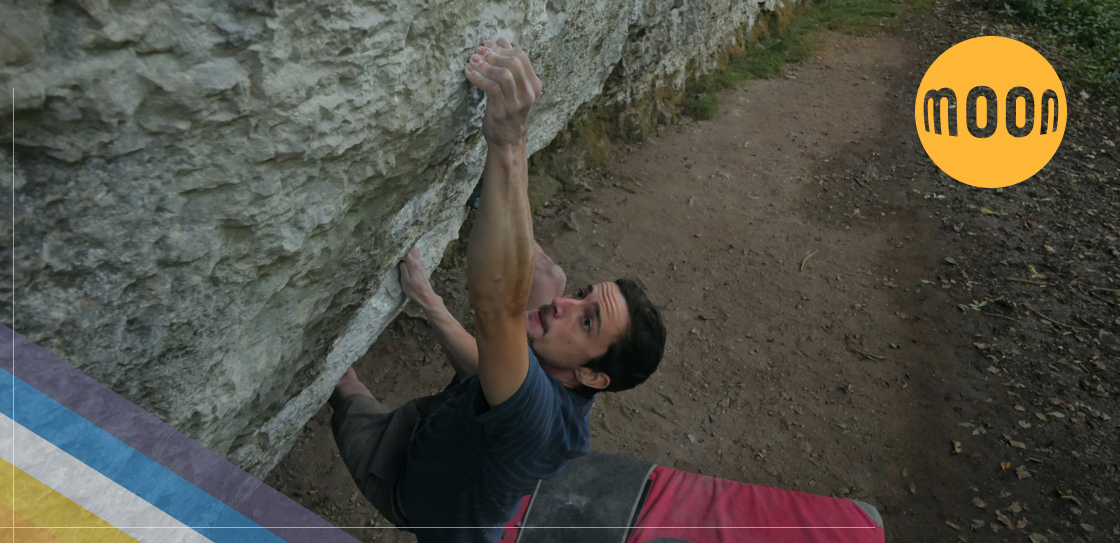 Neath Abbey/Dinas Rock, South Wales
Favourite Climbing Destination
Toss up between Fontainebleau and Switzerland
Climbing Big Paw (8B+/C) in Switzerland in 2019. A freak day; one of those you'd take just one of in a lifetime. I climbed a single move 8A+ in the morning, then a 20 move 8A+ at sunset. Then was able to climb Big Paw in only half an hour after years of sessions. Then topped the day off by driving 30 minutes to Cresciano and climbing Dreamtime Stand 8A+ at about 10pm at night. After climbing Big Paw I really felt like the rest of the day was a dream. It took days to come down off the buzz from that day.
Favourite Moon Climbing Product
I'd have to say the Samurai Pant. The material is comfortable, stretchy and allows for total flexibility. The elasticated ankle cuffs are also essential for me in a climbing trouser.
What Is It About Climbing You Love
Pretty much everything. Covid has made me appreciate all the elements of climbing so much more, from just being outside with friends, to the opportunity to travel and see new places. I'm also a big lover of training and the improvement associated with it.
The longer I climb it's the First Ascents that stick out to me. Being lucky enough to have things to push myself close to home has been brilliant, even if the quality hasn't always been world class. Climbing Font 8C was a big goal of mine for years, so to do that was also satisfying. I still believe I'm capable of more though, so that keeps me pushing.
When Not Climbing You Like to
Think about climbing? I also enjoy making climbing videos, and taking photos.