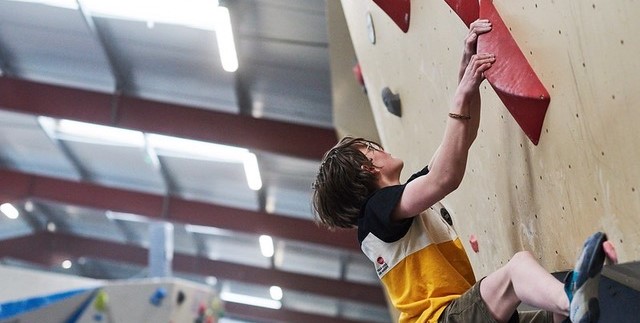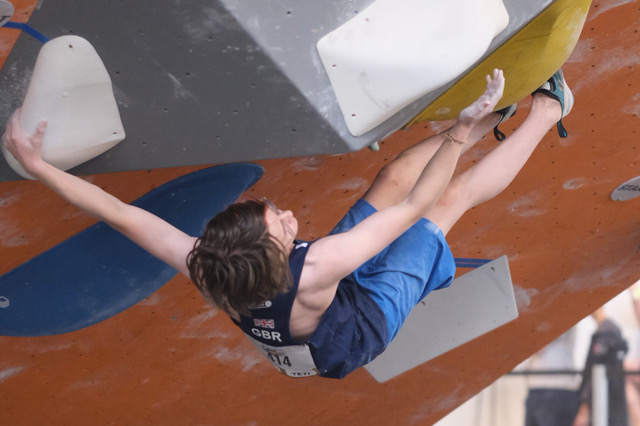 I started climbing aged 5 – as soon as I was allowed into the small
bouldering wall that we have in Alnwick. I've competing and climbing seriously since I was 8.
So that is 8 years now.
I live in Northumberland so I have a lot of sandstone on my doorstep. I'd
probably consider Bowden Doors as my local.
Favourite Climbing Destination
On plastic it would have to be Innsbruck but on rock anywhere with Northumberland sandstone – in my opinion the best rock!
Probably Junior British Bouldering Championships 2022. When I
topped the final boulder I knew that I'd qualified for the Youth World Championships in
Dallas which felt pretty good!
Favourite Moon Climbing Product
I love my Meteor jacket - I wear it everywhere, even to
school! The Samurai trousers are a close second, I love how light they are and also
comfortable.
What Is It About Climbing You Love
It just feels really natural and since it is quite cognitive but also physical it just ticks all the boxes. Every climb is like a problem to be solved. I've basically climbed my whole life – even as a toddler I was climbing bookcases. I feel more comfortable climbing than walking! I've also been to lots of really interesting places through my climbing.
Because I've always been small for my age and I'm only just starting to
grow I feel like my best is yet to come but I am really proud that I have qualified for the GB
Squad every year since 2019 and for getting to the Youth Worlds last year.
Ticking Northumbleau (7c+) at Hepburn South in Northumberland was pretty special too – it
was my first trip out after lockdown so I had no idea whether I would be strong enough but I
got it in one session.
When Not Climbing You Like to
If I'm not climbing you'll probably find me on a computer
or clambering around on some urban stuff somewhere.