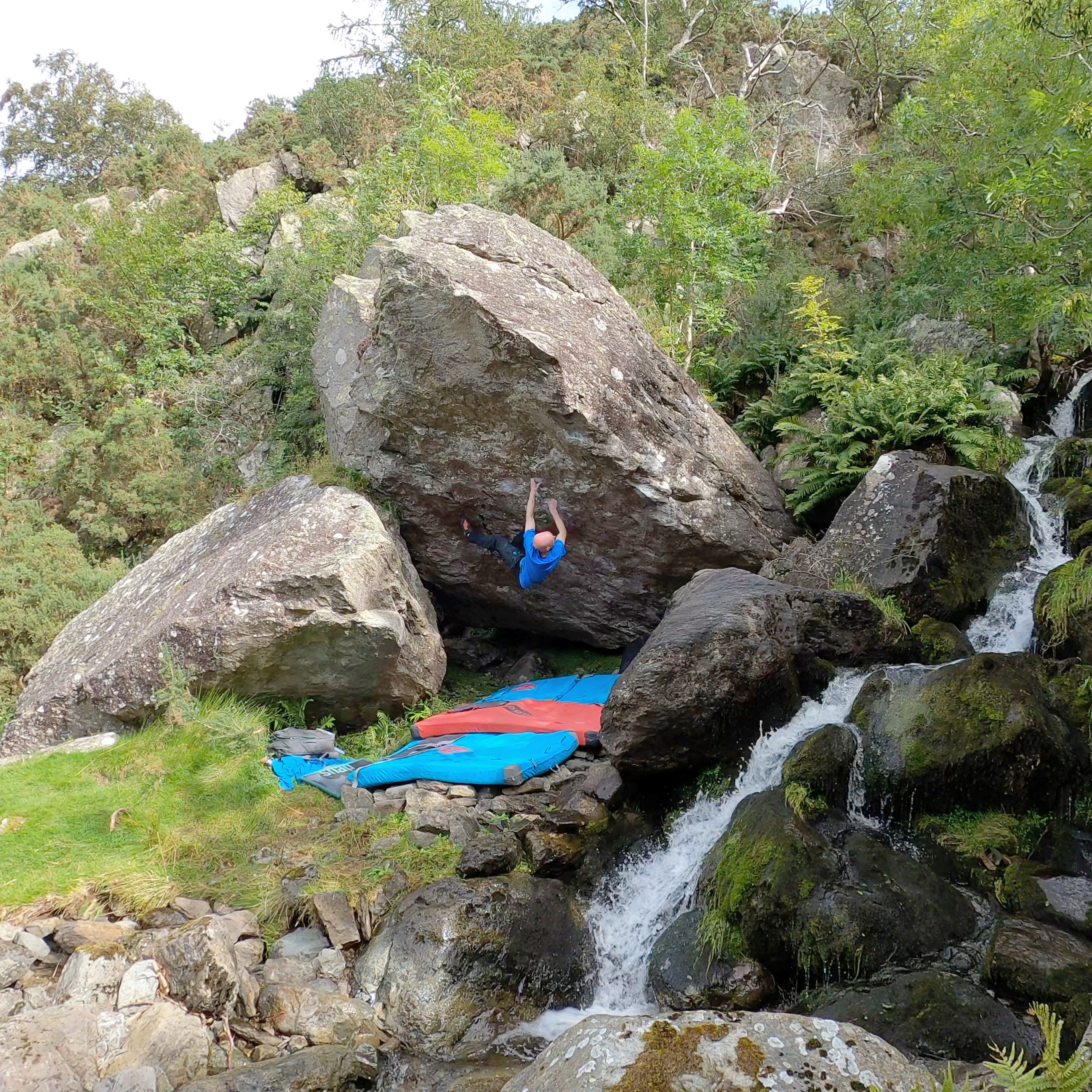 10 perhaps, a late starter at 26 or 27.
The most local that I frequent is probably Griffs in the peak.
Favourite Climbing Destination
North Wales, fantastic rock and setting, home to a plethora of classics and test pieces.
First visit to Harter fell, amazing conditions shared with just one mate.
Favourite Moon Climbing Product
What Is It About Climbing You Love
Loads of things, but breaking down a boulder comes to mind.
98 8th grade boulders in a year, a failure which was still a success.
When Not Climbing You Like to
Do whatever my 4 year old boy orders!