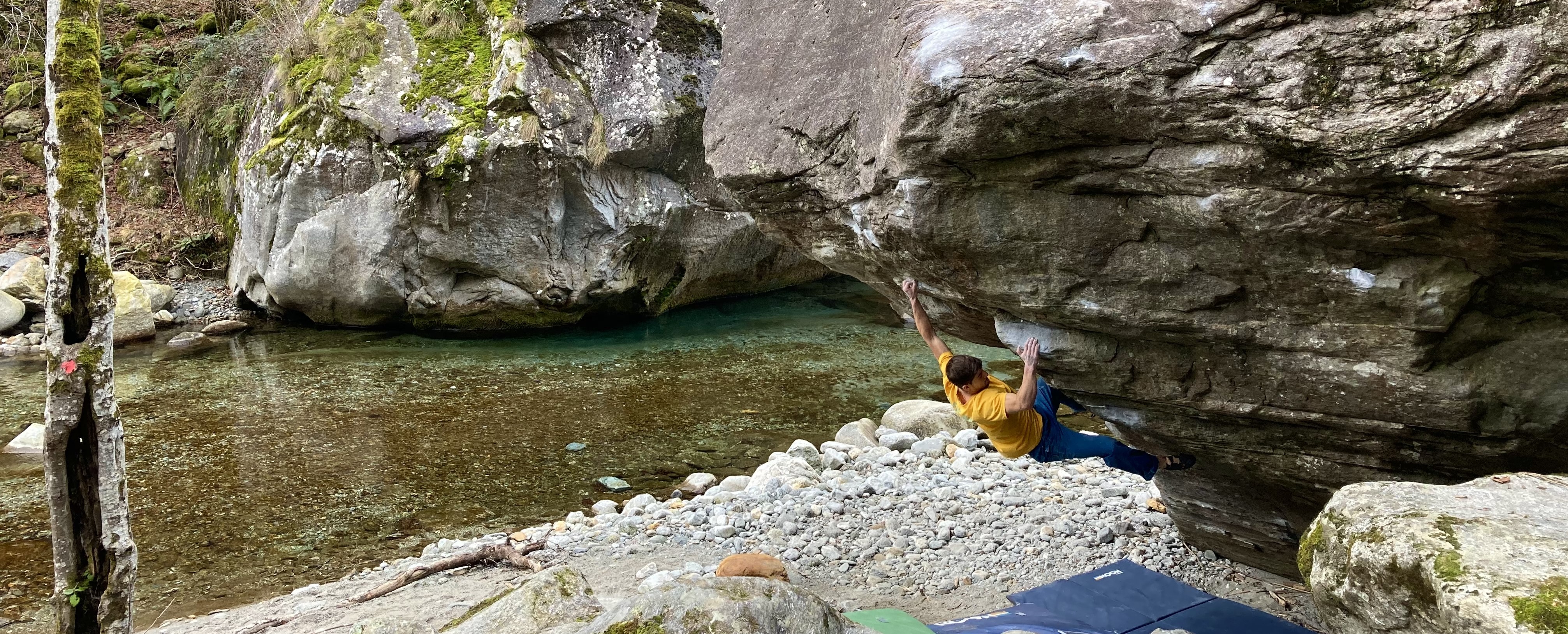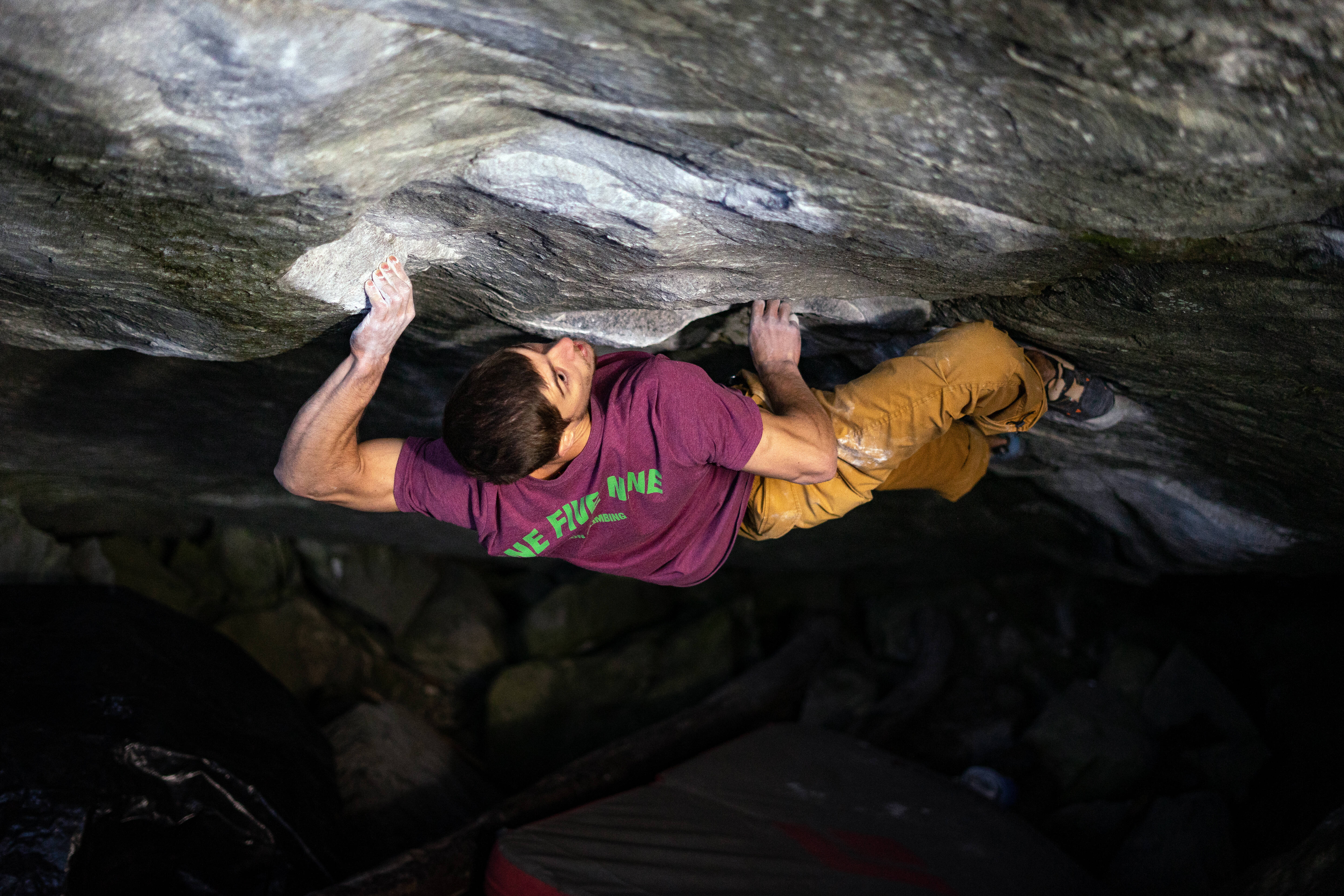 Started climbing in 2008, so around 12 years
Favourite Climbing Destination
For bouldering probably Magic Wood followed by Ticino, for sportclimbing Tyrol (my home) there are so many different areas, a real Mecca for routeclimbing!
I don´t really know which one was the best, there are so many amazing experiences over the years. Coming back from an finger injury in 2019 and climbing "Sierra Madre" (8C) in my homevalley Zillertal was definitely an outstanding experience, especially because at first I wasn´t sure if it´s even possible to climb this kingline with my armspan.
My ascent of "Total Blackout" (8C) straight after the first lockdown in Austria was a really emotional moment as well. After working this line for so many days and getting superclose every try it was a huge relief to finish it.
It must not always be an ascent of a boulder, it can also be a move which felt impossible in the past. It`s an amazing feeling to get something done which felt impossible a few years ago.
Favourite Moon Climbing Product
Basically I really like all the clothes, the Aerial Pack is really cool and the Saturn Pad is essential for me.
What Is It About Climbing You Love
There are so many things, I simply enjoy the movement on the wall, beeing out in the nature, getting to new places, having fun with friends. I also really enjoy projecting a hard climb, getting closer and closer and fight really hard to push my limits.
I don´t know which climbs I could call career highlights but I have climbed ~11 8C`s and ~50 8B+ boulders over the years, everyone of these was challenging on it`s own way and everyone of these is a big achievement for me. I also climbed some hard routes like "Kraftplatzl" (9a), "The Never Ending Story 1+2+3" (9a) and "Sid Lives" (9a).
When Not Climbing You Like to
My live really much revolves around climbing. Between climbing, my girlfriend and working there is not much space for other stuff but I really like to do some mountain hiking or just chilling around.