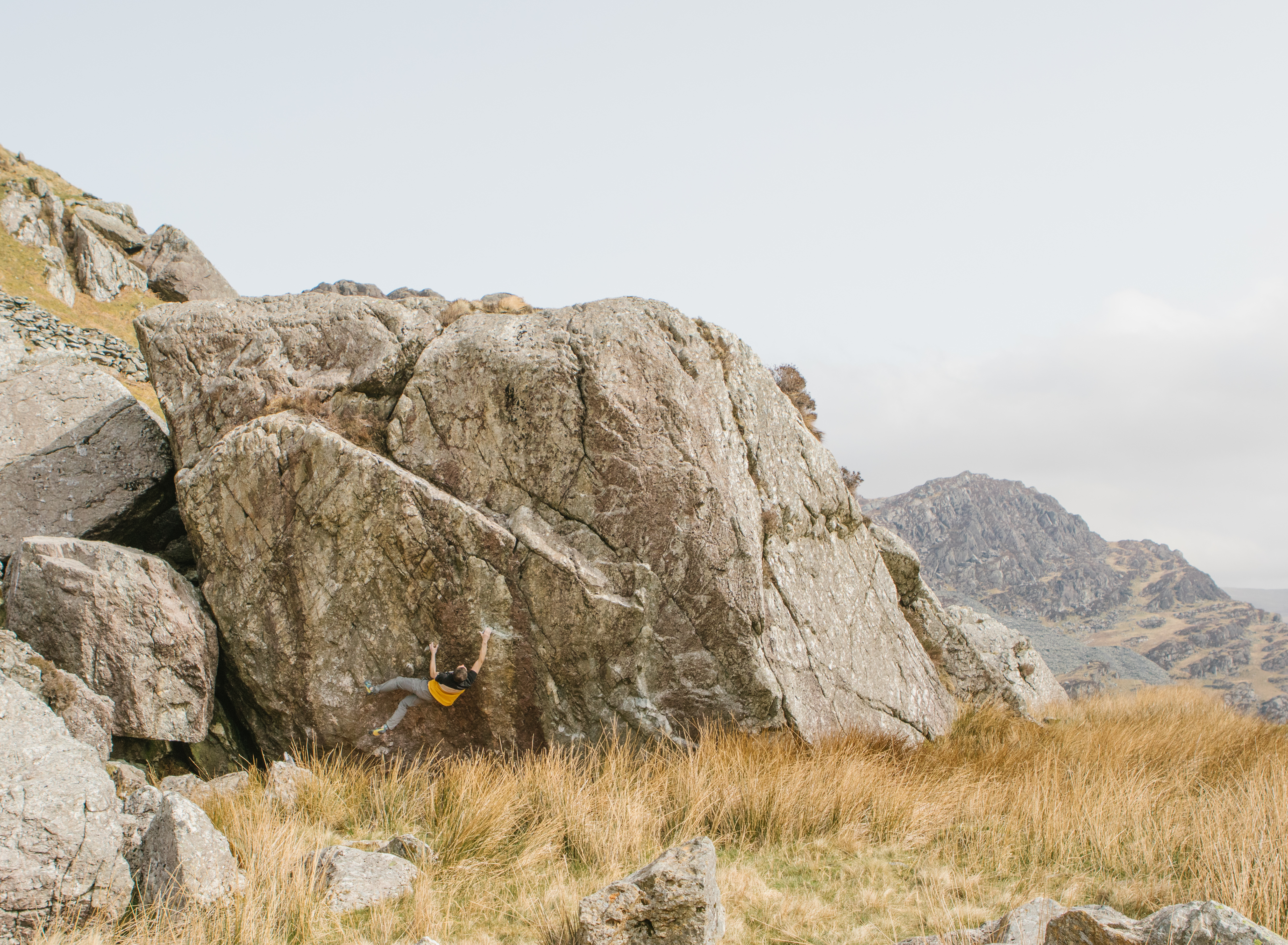 Picking up bouldering in 2011 meant coming into a sport with limited media for motivation. No climbing YouTubers, no Mellow Climbing, and very few videos of some of the hardest sends out there! Luckily, things change and climbing media has progressively increased ever since. But back when I started, watching the same climbing videos again and again was pretty common; revelling in the psyche of the climber, or desperately trying to get a closer look at the holds and the angle of the wall. The real nerding. Despite the now thousands of climbing videos littered across the internet, there are some videos I still go back to, some that lit a fire back then, and still hit a note today. Whether for the problem, the strength of the climber, or the motivation provided to go out and travel, each of these sends/videos have had an effect on me. So I thought this would be a good time to share 5 of them.
Practice of the Wild (8C) - Tyler Landman
One of the earliest climbing videos I saw was Ty Landman climbing Practice of the Wild in Magic Wood, Switzerland. I've been inspired by Ty's climbing style ever since. I've seen plenty of videos of this problem in the years since, and I've yet to see anyone flow through it quite the same, especially with that crux move into the slot at the end. One of the rare occasions where even the shorties go with the dyno method! This video got me watching a load more Magic Wood, and also brought me to Between The Trees, perhaps one of the best bouldering films ever made, and a tour de force of Tyler leaving everything in his wake.
Steppenwolf (8B) - Carlo Traversi, 2010
This film was undoubtedly the reason I fell in love with Switzerland. It's one of my favourite climbing films, and not really due to the sends, the personal struggle, or the incredible cinematography. The main thing that inspired me about this film was the premise of it; an extended bouldering trip in one of the best areas in the world, with some good friends. From the music and the story, to the sheer quantity of problems, nothing gets me motivated for travel quite like this one. And while no send sticks out above the others, I remember being particularly drawn to and rewatching the final climb of the film, Steppenwolf. This one sits right at the top of Magic Wood, and is a basic test of finger power up an overhanging wall with a heartbreaking lip move. It still stands as one of my favourites in Magic Wood!
La Prou (8B) - Malcolm Smith, 2001
When I started climbing, Malcolm Smith was this mythical figure of British climbing. While there were plenty of interviews and pieces about Malc online, there was little video. When I came across the 2001 film Stone Love, containing not only Malc, but Ben Moon and Jerry Moffatt as well I had to get a copy. The film is another great example of a trip abroad to a world class area, and it's pretty clear early on in the film that Malc means business. The tension displayed on 'La Pelle' is crazy, and the undercut strength on 'Frank's Wild Years' is so freakish, even Jerry looks wide eyed. But watching Malc power his way up a technical problem such as 'La Prou' 8B was particularly impressive.
The Nest 8C - Jimmy Webb and Daniel Woods, 2013
This one is pretty straightforward! Watching two of the best in the world take attempts back to back on a 5 star 8C project. It's very clear how different their styles are in the beta they use, and this always highlighted to me how important it is to play to your strengths when trying to climb near your limit. The full process of working out the stand start, the challenge of adding the low start, and the heartbreak of dropping the final moves is all there to see. And seeing back to back ascents of 8C is pretty rare! This video always reminds me of this process when I'm struggling with a project.
Shosholoza 8A+ - Fred Nicole, 2006
This one I came across pretty late. I'd seen many videos of Shosholoza before, and it stood out to me as one of the most aesthetic lines in Rocklands. When I was told by a friend about the video of Fred Nicole climbing the first ascent I went off on a hunt through the internet, and eventually found it. This video not only got me inspired to visit South Africa, but also to improve my ability to climb slowly and in control. Fred is the master of controlled movement, and never looks out of balance or wobbly. He's also not the tallest climber out there, and as the years have past and I've tried more of his problems, I find his beta works for me most of the time. Finding climbers you aspire to, and who's movement or style you can emulate, will always be a great tool for improvement. Watching Fred reminds me to slow down!